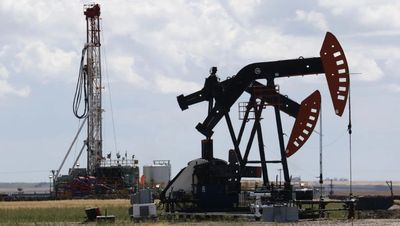 Existing Projects
$32.3 million Rocky Mountain ($92.3 million total valuation) partial working interest asset sale in the Piceance and Uintah Basins.
Currently seeking joint venture partner for Niobrara development as well as setting up a large drilling fund program in Colorado.
​We are in process of acquiring leases on an old oil field which was developed more than 80 years ago. For reasons we can demonstrate, we can show that only between 3 - 5% of OOIP was recovered. We believe we can recovery another 60 -85 million barrels through primary and secondary recovery drilling all new wells.
PENDING PROJECTS

Texas production unit flowing in excess of 800 BPD needs to have the two wells reworked to bring back ON STREAM
Louisiana production unit producing from shallower zone has multi additional zones deeper based on logs with workover needed on shallow zone to improve production level back to prior levels.
Rocky Mountains unit with established production from shallower zone resource reservoir located in the gas condensate area of the deeper resource zone.
Proprietary 3D seismic shoot in Texas has established more than 25 prospects and many more leads currently being developed.
Unconventional Texas resource play with multiple leads and prospects.
RETAINED BY Australian E&P to acquire USA production
Retained by private US E&P to raise capital for waterflood projects
Partnered with H2Oil and Crestview for redevelopment and secondary recovery of 300mm OOIP in mid-continent USA
working on secondary recovery of 20mm barrels of oil in North Texas